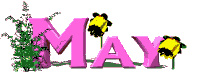 St. Francis Parish Calendar
Updated 08/13/00
CALENDAR OF PARISH ACTIVITIES
Monday, August 14
7:00 p.m. Rosary for Peace
Tuesday, August 15 --- Feast of the Assumption
Masses are at: 6:30 a.m.,8:00 a.m., and 5:15 p.m.
Friday, August 18
6:30 p.m. Adult Volleyball
Saturday, August 19
5:15 p.m Missionary Speaker -- Fr. David Powers
Friday, Saturday and Sunday -- August 18 - 20
Knights of Columbus B-B-Q
Sunday Masses
Saturday 5:15 p.m., Sunday 8:00a.m., 9:30a.m. and 11:00 a.m.
Weekday Masses
Monday thru Friday 6:30 a.m.
Monday, Tuesday, Thursday and Saturday 8:00 a.m.
Wednesday and Friday Children's School Mass 8:45 a.m. All Welcome!

If there is no school on a Wednesday or Friday, Mass will be at 6:30 a.m. and 8:00 a.m
Confessions
Saturday 3:00 to 4:00 p.m.
I am sure that there are items missing from the calendar, so
please e-mail us at stfran1@hotmail.com
to have any activities added to our calendar.
We would also be interested in listing activities
for other area parishes that may interest St. Francis.
---
Created 02/14/1999, changed 08/13/00